Roush Dealer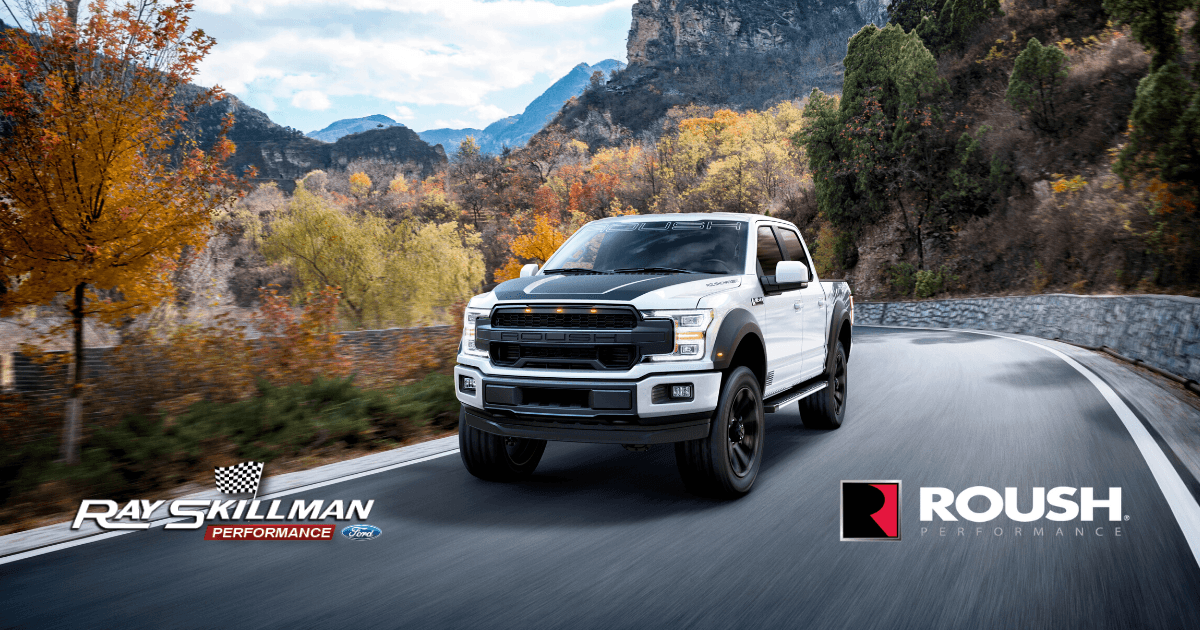 Designed to Dominate
If you're ready to experience performance that dominates the road like no other vehicle, head over to the area's five-star Roush dealer, Ray Skillman Ford. With our diverse selection of Roush cars and trucks, you'll find your perfect match.
We're a Big Team of Super Fans
These aren't just any souped-up sports cars, so when you have questions about these distinctive vehicles, you want expert advice that you can trust. As one of the world's largest Roush dealers, you won't have any problem finding a fan of these cars who can't wait to do the ultimate show-and-tell, answer all of your questions, and take you on the test drive of your life. We'll even show you how to manipulate the exhaust system to announce your arrival with your signature sound.
Unrivaled Performance
We know a thing or two about racing and performance vehicles in this part of the world. That's why you know Roush vehicles are special. These engines start out with more horsepower than most race-inspired cars top out at. If you don't flinch at the thought of several hundred horses under the hood, these are the cars—and trucks—for you. In addition to monster horsepower, these engines deliver off-the-chain torque that gets you from 0-60 faster than you read this sentence. Roush transmissions are designed for responsiveness, and they deliver fast and smooth transitions through the gears. Of course, one of the true tests of a performance vehicle is how composed it is on turns, and these vehicles do NOT disappoint. The race-tuned suspension digs deep into corners for maximum stability, and once you hit the peak of the curve, you'll feel like you're shot from a cannon.
---
---
Largest Roush Dealer
Being one of the biggest Roush dealerships in the world means we have an unbeatable selection of and unequivocal access to these very special cars and trucks.
"Wait. Trucks?!" you say…
Well, Roush isn't just race cars. At Ray Skillman Ford, we have an amazing selection of thrilling trucks that have all received the Roush treatment. With tire and wheel suspension and powerplant upgrades galore, these trucks take "extreme" to the next level.
Whatever you're looking for — whether it's a Stage 3, a Roush Mustang, or an F-150 — we've got it here for you. And it's ready to make the statement you deserve.
Performance starts at Ray Skillman Ford.
---
Roush Videos
---
---
---
Ask a Roush Expert
---
---
Ray Skillman has YOUR Roush
---

The Ultimate Wild Horse
You've heard about distinctive styling and legendary power. Now feel the power of 710-horsepower in your hands when you drive a Roush Stage 3 or Jackhammer Mustang. The supercharged 5.0L V8 engine delivers a walloping 610 pound-feet of torque.
The classic Mustang design is modified to look and feel at home on the highway or the track with aero corner pockets and body side scoops, plus a chin spoiler and a widened lower grille. The design is finished off with a distinctive graphics package and 20-inch quicksilver-finished wheels with race-tested sport tires.
---
Ray Skillman Customer Reviews
---
---