Performance Vehicles
Performance is not just in our name it's our lifestyle. Here at Ray Skillman Performance Ford we come from a long line of racers and performance enthusiasts! The possibilities at Performance at Ray Skillman Ford are more than you can imagine. We offer Roush Performance, SCA Performance Lifted Trucks, Ford Shelby GT, and even can customize your build! We know you want a vehicle exclusive to you and we are here to help you find just that. We have over 100 performance vehicles on hand at all times to be sure you find exactly what you are looking for, or we can custom order your exclusive performance vehicle.
CLICK HERE TO VIEW PERFORMANCE INVENTORY
MEET THE PERFORMANCE TEAM
JOSH PHILIPS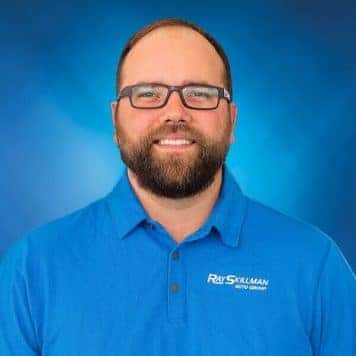 CARSON FLORY
CALL: 317-885-9800 to speak with one of these knowledgeable men.
Services and Brands we offer:


SHELBY GT 350 & SHELBY GT 500 >>

CUSTOM BUILD PACKAGES >>
We will work exclusively with you to build out the exact vehicle you want with lifts, suspension, tires, exhaust, lighting, and so much more! Speak with Josh or Carson to learn more.
FOLLOW US ON:
THE RAY SKILLMAN ADVANTAGE
Ever since we first opened our doors, we've believed in offering top-notch customer service. That's why you won't find any gimmicks or high-pressure sales techniques. Our team loves spending time to get to know you and your needs so we can help you find the right car for your life. Our professionalism extends beyond the showroom and into our finance department, as well. Whether you're looking to buy or lease, we work with you to find the right options for your budget. It's about time you treated yourself to a car-buying experience worthy of your time. Stop by and see the Ray Skillman difference!