Philanthropic Projects
Ray Skillman Ford and Southside Hyundai are proud to partner with many amazing national and local organizations to better enrich the lives of people involved.
Some of the organizations and programs we support include:
Clothe-A-Child
Clothe-A-Child is a Christmas Tradition at Ray Skillman Auto Group. Throughout the year the staff elects to contribute a dollar amount each week, at the end of the year the cumulative amount is matched by Ray Skillman himself.  With the help of employees and community members, we shop and wrap gifts for over 1200 children in Central Indiana.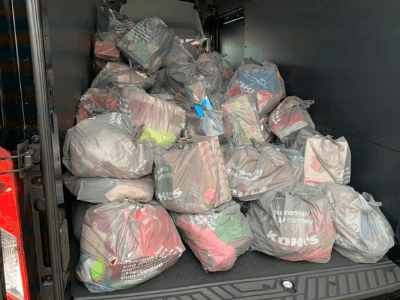 Hyundai Hope On Wheels
Since 1998, Hyundai Hope On Wheels has made it their mission to help find a cure for childhood cancer and support the families in the fight. If you would like to support we ask that you join us by making a donation to Hyundai Hope On Wheels. This ensures we can continue to fund lifesaving research.  Ray Skillman Southside Hyundai had the opportunity to be part of a donation to Indianapolis's very own Reily Children's Hospital donation back in 2010.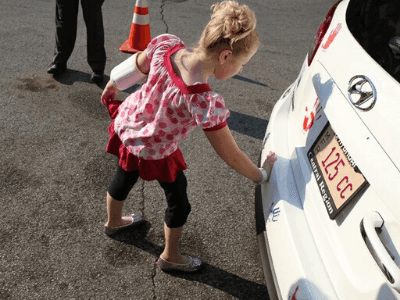 The Refuge Food Drive
During the holiday season, we invite customers and the community to help us fill a pick-up truck full of items for The Refuge Food Bank.  Food is then delivered to the Food Bank just before the holidays.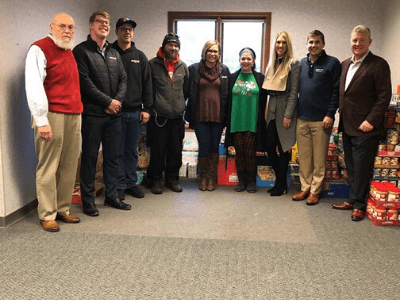 South Magazine's Ladies Night Out
A local event on the southside of Indianapolis that benefits Breast Cancer awareness campaign and part of the proceeds from the event goes towards local hospital foundations that provide FREE mammograms.  The event also provides food samples, wine, shopping, demonstrations, giveaways and more!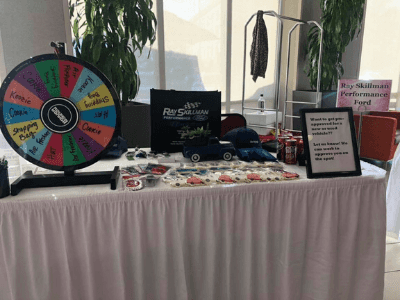 Veterans Programs
Here at Ray Skillman Ford and Southside Hyundai, we thank our veterans and active military.  We provide additional offers throughout the year to thank them for our service.
Local Sports Leagues 
Ray Skillman Ford and Southside Hyundai support various girls and boys local sports leagues including baseball, softball, soccer, football and more!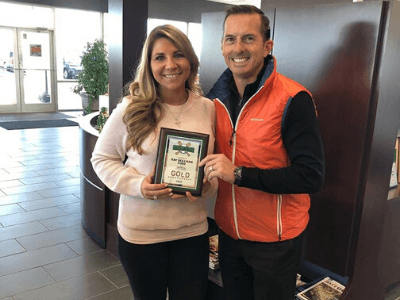 WAMM Fest – Sertoma Club of Greenwood
WAMM Fest stands for Wine Arts Music Microbrew Festival and is organized by the Sertoma Club of Greenwood, this charitable event showcases the artistic, cultural and entertainment opportunities available within our community. All net proceeds from this event are distributed back to the community to support our youth, individuals and community organizations.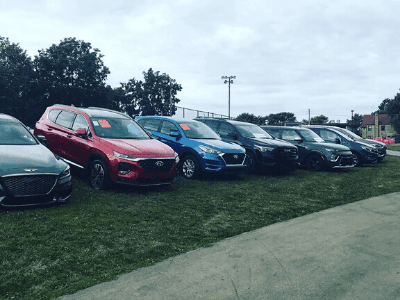 School Supply Drive
Leading up to each school year we work with local schools to host a school supply drive to be sure students and teachers are prepared for the upcoming year.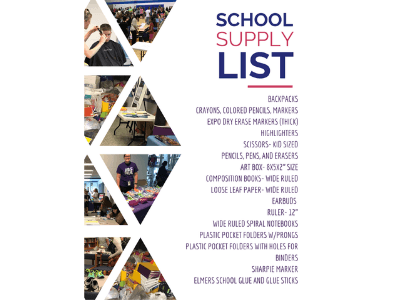 Ford Drive 4 UR School or Ford Drive 4 UR Community
For every valid test drive taken in a Ford vehicle at a registered one-day event, Ford will donate $20 to a participating school or community organization up to $6,000 per event. The goal is to raise the maximum donation of $6,000 at every Drive 4 UR School or Drive 4 UR Community event. *Schools or community organizations can raise money for virtually anything, ranging from athletic equipment for school teams to canned foods to fill a food pantry.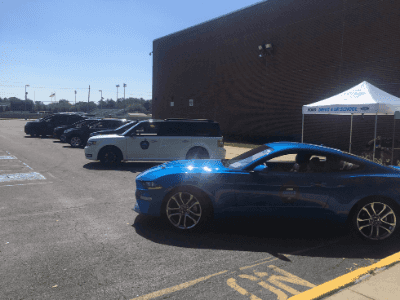 Greenwood Park Mall Concert Series
Supporting the summer concert series each summer at the local Greenwood Park Mall is important to us.  We want to provide friends and families an opportunity to enjoy music and fun together for free!  The free event happens every Thursday night during the summer by the outdoor fountain!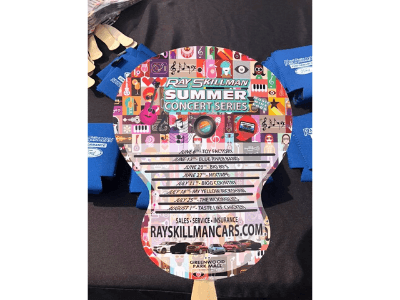 Greenwood Police Department – Sherriff's Ride
A charity motorcycle ride that benefits multiple different Johnson County organizations.  It winds through the roads through various parts of Indiana with a stopping point at our dealership.  It is a pleasure to partner alongside our local heroes.