All-New 2022 Ford Maverick

Ray Skillman Performance Ford
A Compact Ford Truck that Keeps You Moving
The wait is finally over. The all-new 2022 Ford Maverick is on its way. There's no better time to stop by Ray Skillman Ford to learn all about the Ford Maverick for sale and reserve yours.
The newest two/four-door pickup truck to the Ford lineup is making its debut. Drivers everywhere are sitting on pins and needles waiting for the full release of this compact truck's details, pricing, and reservation options.
The big day is here. On Tuesday, June 8th, there will be a public product reveal that includes everything you are dying to know about the all-new 2022 Ford Maverick. June 8th is also when drivers can start making reservations as the order bank will be open. Expect this truck to go fast.
When it comes to getting your hands on the latest and greatest Ford vehicles, look no further than Ray Skillman Ford. We've been servicing the Indianapolis area long enough to know how to ensure you always have a great experience. Keep an eye out on Tuesday, June 8th, and reserve your all-new 2022 Ford Maverick right away.
Built to Last
While most drivers are used to the build of Ford's classic body-on-frame construction that you'll find on the F-150 and Ranger, the new Maverick is bringing something different to the table. This beast is relying on a unibody construction. While this might put a limit on the truck's towing and hauling capacity, you're unlikely to notice a significant difference.
Where this build is going to make a difference is in the amount of comfort it provides. Unlike the larger trucks on the market, the Maverick a perfect option for those who value the capability of a pickup truck without needing a traditional design.

Your Urban Pickup Truck Has Arrived
The reality is that city and suburb driving doesn't always favor larger pickup trucks. The all-new 2022 Ford Maverick is posed to shine in the urban environment.
With agile handling and a smaller footprint, the Maverick will help you easily navigate the twists and turns of city driving. Even narrow streets and traffic jams won't be a problem for this aptly-sized pickup.
Many people are expecting the Maverick to have a similar engine design to what's found in the Explorer, which means this truck will be one of the most fuel-efficient pickups on the road.
How to Make Your Reservation
Starting on Tuesday, June 8th, you'll be able to reserve your all-new 2022 Ford Maverick. Your reservation allows you to be the first to secure a place in line for this amazingly fresh vehicle. It's not an actual order, requires no deposit, and isn't a guarantee. Without a reservation, however, you're chance of getting your hands on a Maverick is slim.
The best way to reserve your Maverick is to go through your local dealer. Ray Skillman Ford is on the job and ready to assist the process. You can also go to Ford.com and create an account. Make sure to enter Ray Skillman Ford as your dealership, and you'll be on your way.
The Verdict is in and the Maverick Wins
Ford enthusiasts have been looking for an urban-friendly small truck for years. While the Ranger has always been a fantastic option, it didn't deliver everything drivers wanted from their Ford truck.
The brand-new crossover-style Ford Maverick checks all of the boxes of those who want a city truck that offers comfort, style, and pickup. Mark your calendar because the Ford Maverick goes live on Tuesday, June 8th.
Let Ray Skillman Ford help you get behind the wheel of this highly anticipated pickup truck. Contact us today to learn more.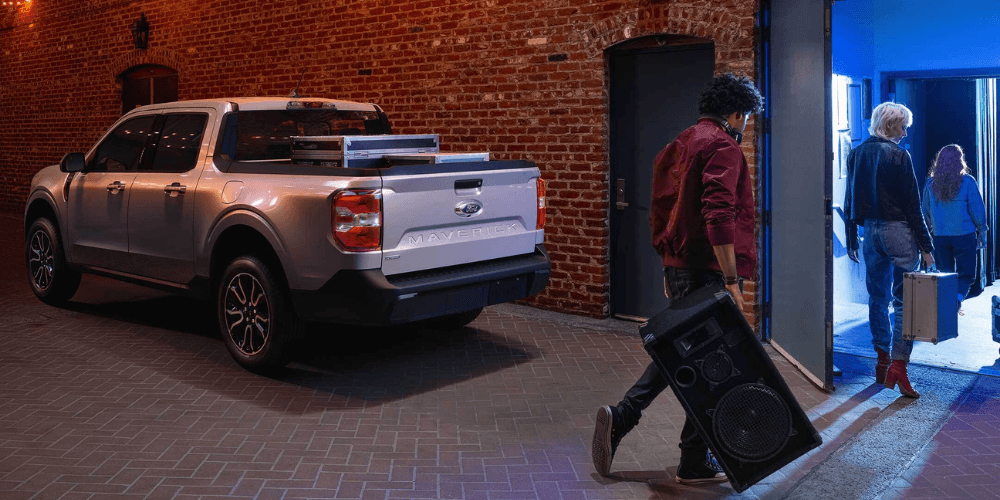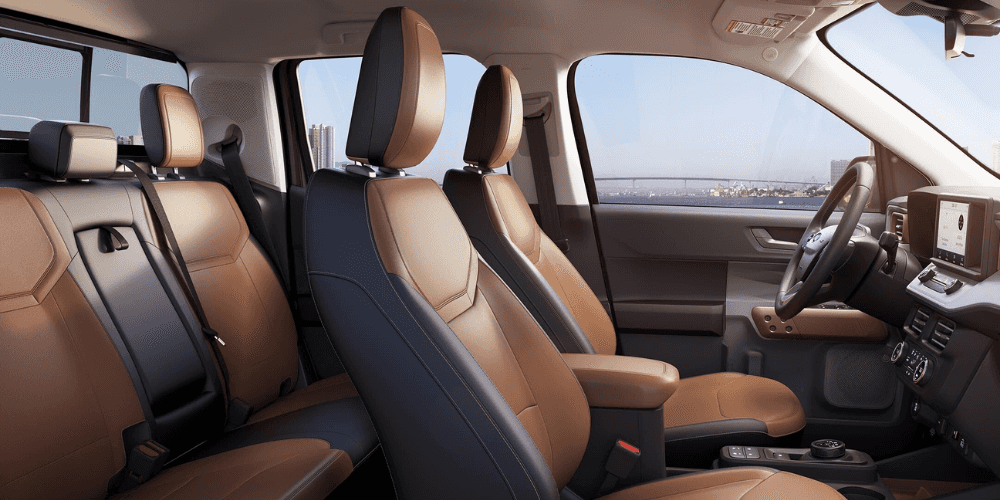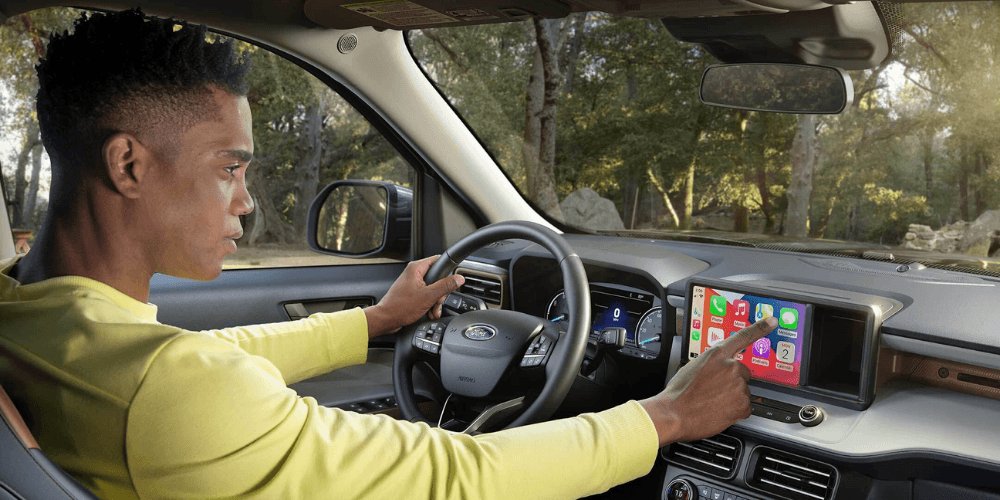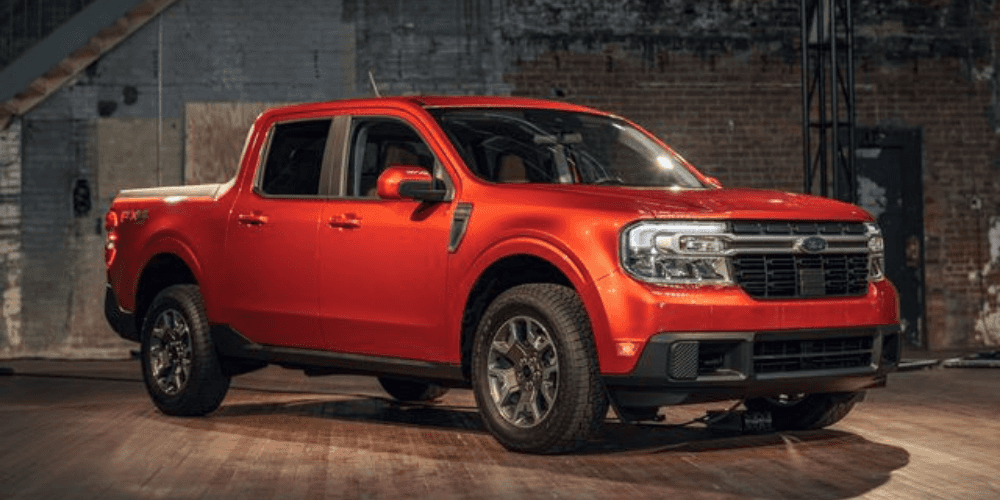 2022 Ford Maverick Reservation FAQ
What is a reservation?
A reservation allows the customer to be the first to reserve a place in line for the all-new Ford Maverick. It is not an actual order and does not guarantee delivery.
What steps are required to complete a reservation?
The customer can either complete a simple reservation from the vehicle home page on Ford.com/Maverick, or can create an early build & price configuration before submitting their reservation. They will need to select their preferred Dealer, and will not be required to leave a deposit. A confirmation email will be sent to the email address that is provided.
How can you select your preferred Ford Dealer?
As part of the reservation submission process, customers can search by location or dealer name to find their preferred Ford dealer.
Can the customer make changes to or cancel their reservation?
Because the reservation is handled as a hot lead to the dealer CRM, the customer cannot make changes to a submitted reservation. The same is true for cancellations. Customers can discuss with their preferred dealer how they'd like to proceed with their reservation.
Will you share my reservation information with my dealer?
Your reservation information will be shared with the dealer you select at the time of reservation. Please see our privacy policy at ford.com/help/privacy for additional information.*
When can customers order their vehicle?
Ordering is available now and customers can work with their preferred dealer on confirming their vehicle selection and pricing.
Am I ordering this vehicle directly from Ford?
No, ordering will be completed through your selected dealer. If you submitted a simple nameplate level reservation, your selected Ford Dealer will contact you to discuss the reservation to order process. If you placed an early Maverick build & price configuration with your reservation, your selected Ford Dealer will contact you to review and confirm your order.
Can I call or visit my dealer to place my order?
Yes, your Ford Dealer can assist with submitting and processing your Maverick order.
Am I buying this vehicle directly from Ford?
No. The purchase agreement will be between you and the dealer, not you and Ford.
DISCLAIMER: *By completing the Reservation Process, you are not ordering or purchasing a vehicle. Participation in the Program does not guarantee you vehicle delivery. Your Reservation does not guarantee a set price for the Vehicle.