10 Accessories Every Ford F-150 Owner Should Have
America's most loved truck is the Ford F-150. Despite being one of the most well-built trucks out on the road, there are still some Ford accessories that can boost the performance and practicality of your F-150. Let's take a look at 10 accessories that every owner of a Ford F-150 should have.
1. Under the Seat Storage Box
An extended storage box that fits underneath your rear seats is the perfect way to maximize storage in your cabin. If you've got young children, this is also a great way for them to keep their belongings nice and safe while you're out on the road. Many styles offer a universal fit that is compatible with F-150 models dating back to 2015.
2. Steel Front and Rear Winch Bumper System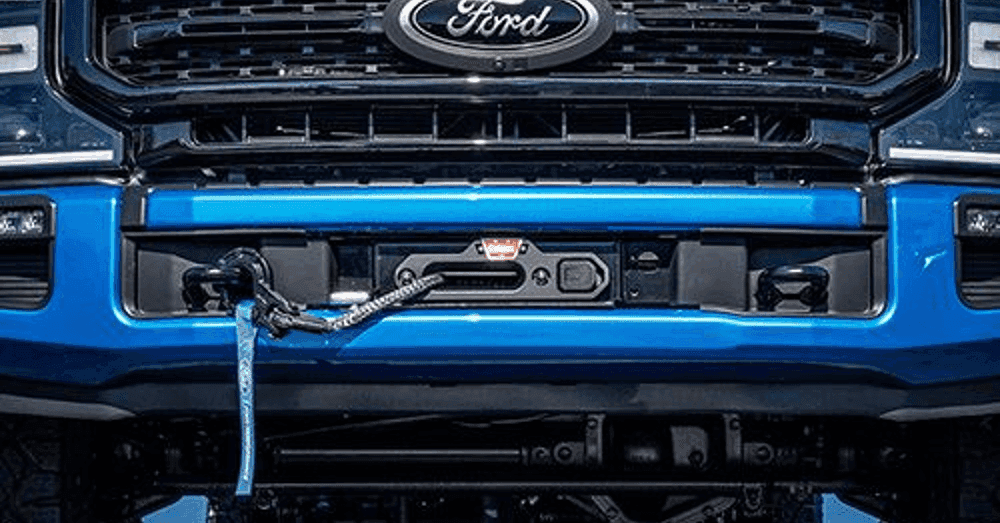 Give your Ford F-150 an extra layer of protection that also offers a nice aggressive look. Steel front winch bumpers and rear bumpers can give your Ford F-150 that extra edge of toughness, making it the ultimate vehicle to get rough with. Most winch plates offer a 12,000 lb capacity which is perfect if you need that extra boost.
3. Toolbox Bed Storage
If you don't already have one, a truck bed storage box is the perfect way to keep your most important tools safe and secure. With customizable, sleek, and rugged options available, you can find a style that meets your needs.
4. Husky Liners Wheel Wells
Keep your wheels protected by using Husky liner wheel well guards. These wheel well guards will help protect the frame and wheelbase from the harshest and muddiest conditions. With most models, they're easy to install, easy to clean, and will keep your Ford F-150 protected year-round.
5. Truck Bed Storage System
Organizing your storage properly will simplify the process when you move your gear around. There is a slew of Ford F-150 truck bed systems available for you to choose from. Depending on your storage needs and towing requirements, shop for a system that simplifies your storage demands.
6. Truck Bed Extender
A truck bed extender for your Ford F-150 is one of the best ways to tote around gear that might fit awkwardly into your truck bed. For example, if you're a kayaking or boating enthusiast, a truck bed extender can help you strap down your gear without compromising safety while on the road.
7. Truck Bed Cover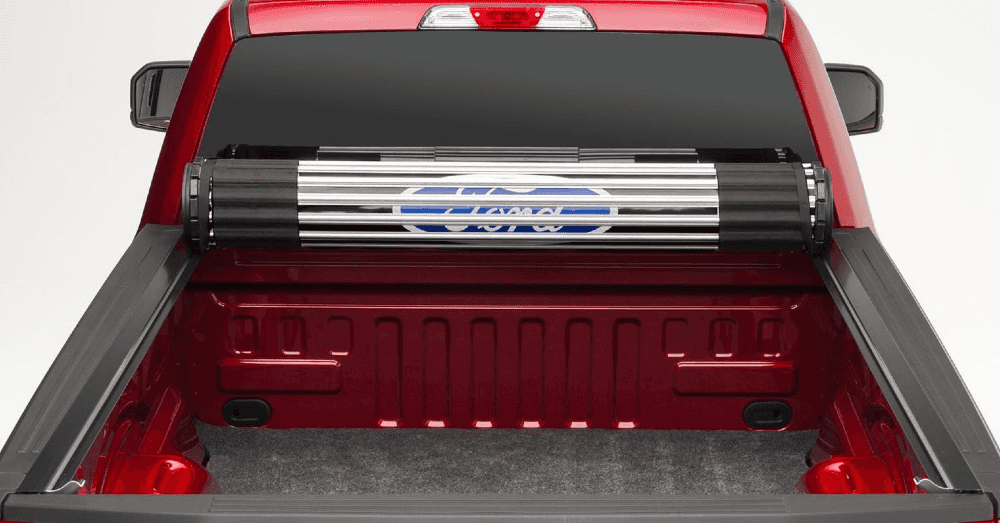 Installing a truck bed cover onto your Ford F-150 can help keep your truck bed free and clear of debris and messes. Soft top roll-up covers are one of the easiest ways to access and secure your truck bed.
8. Center Console Armrest Cover
Keep the interior of your Ford F-150 protected with a center console armrest cover. Despite the original cover being well-built, you can elongate the life of the original by using a faux leather or carbon fiber cover instead.
9. Infotainment Screen Protector
The screen on your Ford F-150's infotainment system will collect dust, smears, and stains over time. While you can easily wipe these away, using a screen protector is one of the best ways to ensure the infotainment system stays free and clear of damaging debris or scratches.
10. Bull Ring Retractable Truck Bed Tie Down Anchors
You can never have enough anchors to tie down your gear, especially if you're someone who totes around a lot of stuff using your truck bed. Installing these retractable rings will help you keep all your gear nice and secure.
Shop Ray Skillman Ford
To learn more about some of the best Ford F-150 accessories to incorporate into your truck, visit the experts at Ray Skillman Ford. We will help you customize and build your Ford F-150 to meet your comfort, storage, and style needs.