Battle of the Broncos: 2022 Ford Bronco vs Bronco Sport
Whether You're in a City or the Country, There's a Ford Bronco For You
While both of these vehicles have the same name and badge, there are quite a few differences along with a few similarities. Yet, both offer incredible features perfect for different lifestyles. Keep reading to find out more about the Ford Bronco and the Bronco Sport and which one is right for you.
Size
If you haven't seen either of these in person, the Ford Bronco Sport and the two-door Bronco are relatively evenly sized at 172.7 inches and 173.7 inches in length, respectively. However, the four-door Bronco measures 189.4 inches. None of these models are huge, as the four-door Bronco is similar in size to a Jeep Wrangler. So, parking and navigation shouldn't be an issue.
Price
Both the Bronco and the Bronco Sport are very reasonably priced. The Bronco Sport starts at $28,910 at the base tier. Going up, you get higher trims like the Badland, which comes in at $38,445. The Ford Bronco has more options because there is a two-door and a four-door model. The base two-door trim starts at $30,795, while the four-door is listed at $34,945. However, the price increases dramatically and tops out at over $60,000.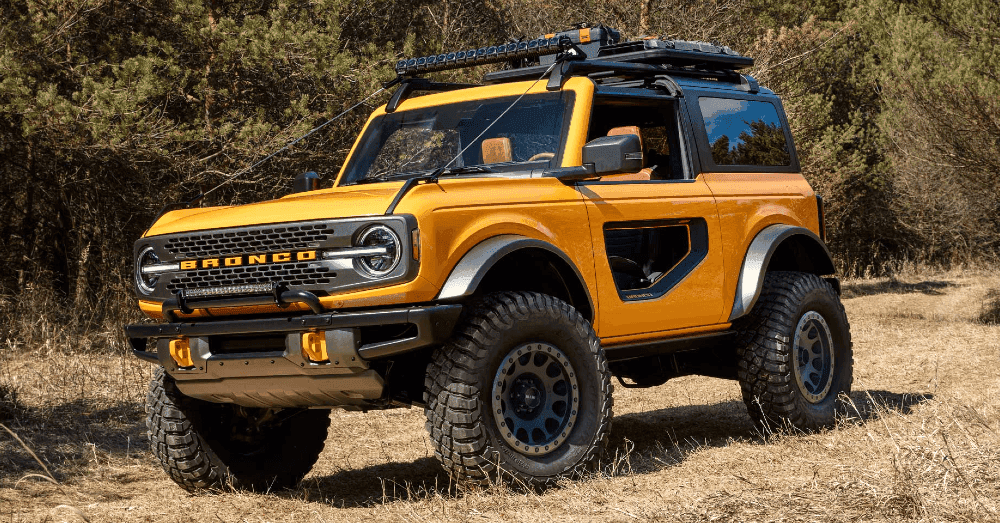 Power
Whether you opt for the Bronco or the Bronco Sport, there are two powertrains in each model to choose from. The standard trim of the Bronco Sport comes with a turbocharged 1.5-liter three-cylinder engine with 181 hp, while the optional upgrade is a 2.0-liter four-cylinder engine with 250 hp. Either way, you get fairly decent power and pickup, with the upgraded engine going from zero to 60 in just over seven seconds.
The Ford Bronco is considerably more powerful. The base model is a turbocharged 2.3-liter four-cylinder engine with 300 hp, while the upgraded engine is a turbocharged 2.7-liter V6 with 330 hp. This powerful SUV gets from zero to 60 in just 6.7 seconds.
Interior Features
Because the Bronco is priced higher, the interior features are a bit nicer, and it comes with higher quality materials. However, both the Bronco and the Bronco Sport offer some awesome technological features.
Both vehicles come with Apple CarPlay and Android Auto, along with an 8-inch touchscreen infotainment system. The Bronco has an optional12-inch screen upgrade, as well. With smart features like adaptive cruise control and navigation systems, you're guaranteed a fun and safe drive.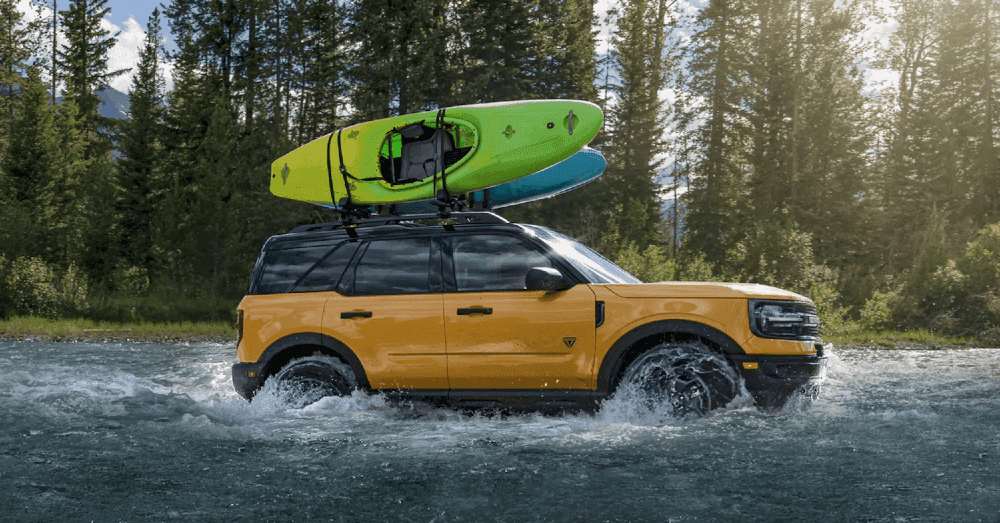 With the Ford Bronco, there are some special features to make every driver a professional off-roader. Trail one-pedal driving and Trail Turn Assist help you maneuver off-road better while enhancing the experience.
So, if you're looking for an affordable option that is fun to drive, then the Bronco Sport is perfect. However, if you're not as concerned about budget and are looking for a bit more power and performance, then you can't go wrong with the Ford Bronco.TheBronco and the Bronco Sport are not only fun to drive, but they are also well-made cars that carry on the Ford name. At Ray Skillman Ford, we want to be your partner and get you into the perfect car. Stop by and see what we can do.